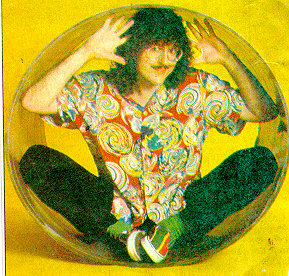 Ad in 'The Freeman' Life! section (Waukesha)


'Weird Al' will visit county fair Saturday

Waukesha-based musicians, including El Rey and 
the Night Beats, Spinnakoepeal Jive and The Flood, 
share the spotlight with nationally known 
performers Ricky Van Shelton, Merle Haggard, 
"Weird Al" Yankovic and Loverboy at the Waukesha 
County Fair today through Sunday.  El Rey and the 
Night Beats perform at 7:30 p.m. today and Ricky 
Van Shelton takes the main stage at 8 p.m.  
Friday's entertainment includes headliner Merle 
Haggard at 8 p.m. and the initial launch of the 
Spring City Skyfest Hot Air Balloon Championships, 
which continue through Sunday. The launch begins at 
6 p.m.  Featured entertainers on Saturday are 
Spinnakoepeal Jive from 12:30 p.m. to 4 p.m., 
The Flood from 8:30 p.m. to 11:15 p.m. and 
"Weird Al" Yankovic at 8:30 p.m.  Events on Sunday 
include a tractor/truck pull from 11 a.m. to 4 p.m. 
and Survivor and Loverboy on the main stage at 7 p.m.  
The fair is at the Waukesha County Exposition Center, 
1000 Northview Road, Waukesha.  Gates open at 10 a.m. 
daily.  Admission is $6 for adults and $2 for children 
8-15.  Children 7 and younger are free and parking is $3.